ERIC SHERBY
, Adv., founded the firm of Sherby & Co., Advs. in April 2004.
Prior to April 2004, Mr. Sherby headed the international litigation department of Yigal Arnon & Co., one of Tel Aviv's largest firms.
Since moving to Israel from New York City in 1993, Mr. Sherby has specialized in representing foreign companies in commercial disputes before Israeli courts and arbitrators, and he has frequently represented Israeli parties in litigation before courts in the United States as well as international arbitral institutions.
Mr. Sherby has litigated in trial courts throughout Israel, and he has also litigated before the Israeli Supreme Court. He is a member of the panel of arbitrators of the Israeli Institute of Commercial Arbitration (appointed in October 2006), and he served as the primary draftsman of the International Rules of the IICA (2005-07). Mr. Sherby serves as the Editor of the International Newsletter of the IICA
Mr. Sherby has been appointed eight times by Israeli courts to take testimony in Israel in connection with cases pending before courts in the United States. His most recent appointment to take evidence for use in the United States was requested by the U.S. Securities and Exchange Commission.
A frequent lecturer on international business issues for the Israel Export Institute, Mr. Sherby has also lectured for the Israeli General Counsel's Forum and other business groups in Israel.
Before moving to Israel, Mr. Sherby was a litigation associate at Fried, Frank, Harris, Shriver & Jacobson in New York City, where he represented American and foreign clients in litigation matters throughout the US, including multidistrict (MDL) cases.
In addition to being a member of the Israeli Bar, Mr. Sherby is admitted to practice in the State of New York, the District of Columbia (inactive status), and several federal courts, including the United States Court of International Trade.
As noted above, Mr. Sherby is the author of the Chapter on Israel in the
Encyclopedia of International Commercial Litigation
. He is the author of "
Forum Non Conveniens Dismissal: The Quieter Side of Section 1782 Discovery
," published by the American Bar Association's Section of Litigation in its
International Litigation Quarterly
(2008), and "
A Different Type Of International Arbitration Clause
," published by the ABA's International Law Section in its
International Law News
(2005).
Mr. Sherby's Hebrew-language publications have included an article (published by the Israeli Bar Association, co-authored with Tali Rosen) on
international evidence-taking
, an article (published by the
Globes
business newspaper) on
Israeli product liability law
, and an article (published by
PsakDin
) on enforcing foreign judgments.
Other articles by Mr. Sherby (published by the New York State Bar Association and the
ASILS International Law Journal
) deal with the US-Israel Free Trade Area and international litigation in Israel. Mr. Sherby has also had several Op-Ed pieces published by
The Jerusalem Post
.
Mr. Sherby has served as the Chairman of the Israeli Chapter of the Section of International Law & Practice of the New York State Bar Association (a position that he has held since the late 1990's). Since the mid-1990's, Mr. Sherby has been active in the International Litigation and International Arbitration Committees of the ABA. In September 2004, he was appointed as a Vice Chair of the ABA's Middle East Law Committee.
Mr. Sherby is a graduate of Columbia University In The City of New York, The Jewish Theological Seminary of America, and The Benjamin N. Cardozo School of Law (of Yeshiva University), where he was graduated
cum laude
. While at Cardozo, Mr. Sherby was a member of the Law Review staff.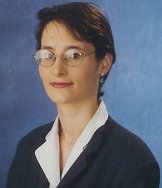 TALI ROSEN
, Adv., became of counsel to Sherby & Co. in June 2004, shortly after her return to Israel from a five-year stay in New York City. During that period, Ms. Rosen became one of the few Israeli-trained lawyers to practice both in international commercial litigation and international corporate law.
A graduate of the Hebrew University of Jerusalem (1996), Ms. Rosen was admitted to the Israeli Bar in 1997. In 1997 and 1998, she practiced in Tel Aviv, specializing in civil litigation, general commercial law, and property law.
Ms. Rosen started her New York career in 1999, as a Projects Coordinator with Israel's Economic Mission to North America. In that position, she introduced Israeli high-tech start-ups to the New York financial community, and she assisted Israeli companies in entering the American market.
Ms. Rosen was later associated with the law firm of Zysman, Aharoni, Gayer LLP/ Sullivan & Worcester LLP for two years, and then with the firm of Shiboleth, Yisraeli, Roberts & Zisman LLP for another two years. In those firms, Ms. Rosen practiced both in the corporate and litigation fields. Her corporate experience included federal securities matters, private placements transactions, joint ventures, executive employment negotiations, intellectual property matters, and hotel management transactions. Ms. Rosen's litigation experience in New York included handling a variety of commercial disputes, both in court and in arbitration.
In addition to being a member of the Israeli Bar, Ms. Rosen is admitted to practice in the State of New York, and in the federal courts of the Southern District of New York and the Eastern District of New York.
Ms. Rosen can be reached by e-mail at
tali@talirosen.com
and
www.talirosen.com
.